Workshop #2 – Kevin Crawford – vr 29 nov- zo 1dec
VOICE: from sound to song and text.

This workshop aims to introduce students to a vibrant approach to the voice, that opens up vocal potential by focusing on the subtle interplay of body, sound and imagination. Through a playful approach students explore lesser known parts of their voices and learn how this might be useful in creating a richer vocal spectrum that they can apply in diverse fields, including singing, public speaking and the creation of character onstage. No prior musical knowledge is required. It includes.

> In-depth warm up that roots vocal expression in tangible physical sensation and experience
> Stretching vocal stamina and limits whilst respecting the needs of each student
> Introducing extended vocal techniques, including extreme vocal expression, and establishing good practice
> Introducing an approach to text that stimulates and refreshes students' perception of a text and its embodiment
> Developing partner sensitivity and interdisciplinary integration
> Simple A Capella singing.

Each participant is asked to bring a short text, known by heart, to the workshop. This can be either an extract from a play or poem (in Dutch, English, French, German or Italian). Please bring a copy of your chosen text.

Practical info about the workshop.
*Dates: Fri 29 Nov, Sat 30 Nov, Sun 1 Dec
* Time: 10.00-17.00 with a 1-hour lunch break. 9.30 doors open, with coffee&tea.
* Number of participants: min 8 and max. 14
* Location: Blauwe Zaal, Tugela85, Tugelaweg 85, Amsterdam
* Charge: 395,- p.p. Including lunch
* Register: royhart@metstem.nl
* Questions?: royhart@metstem.nl (Yinske Silva).

KEVIN WILL ALSO GIVE MASTERCLASSES ON MON 1 & TUE 2 DEC.
In the masterclasses you will work individually with Kevin for an hour. If you have requests for 2-3p please contact us.

*Dates: Mon 2 Dec, Tue 3 Dec
*Time: You will be planned on one of the 2 dates for a one hour masterclass. Please let us know if you really can't make a certain time (e.g. during day or evening)
*Location: Roelantstraat 10, Amsterdam.
*Charge: 60,- p.p. *Register: workshop@metstem.nl
*Questions?: workshop@metstem.nl (Yinske Silva).

ABOUT KEVIN CRAWFOR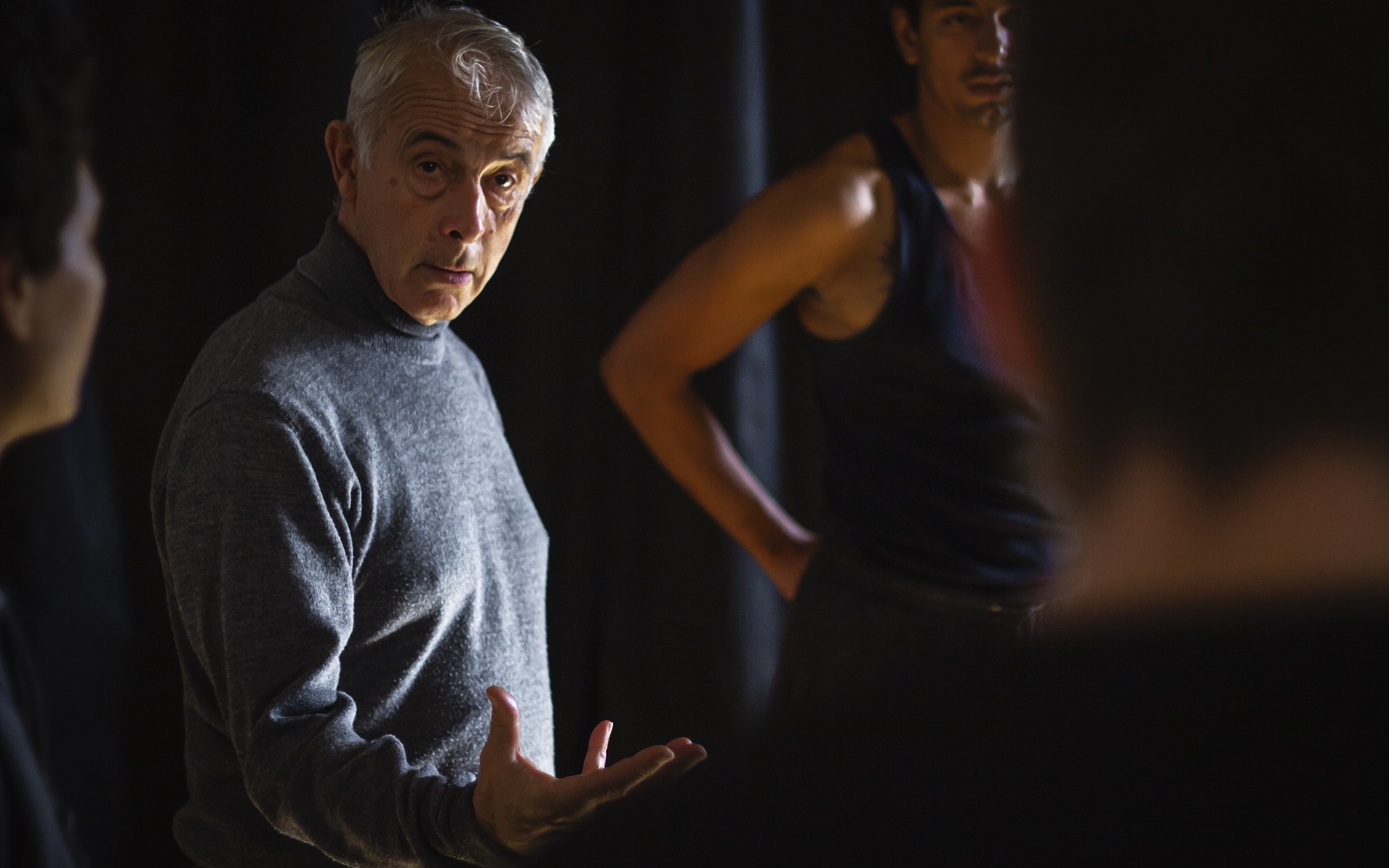 D. Kevin Crawford is a founding member of the Roy Hart Theatre company. He toured extensively with the company for over twenty years, before moving to Ireland, where he was a member of faculty at the School of Drama, Trinity College. In 2001, he was awarded an MA in Voice Studies from the Royal Central School of Speech and Drama. In 2002, Kevin was appointed Lecturer at the Université d'Artois before joining Accademia dell'Arte in Arezzo, Italy, where he directs the MFA in Physical Theatre. Directorial credits include 'Wolf's Bride', 'The Bacchae' and 'Bartholomew Fair'. He wrote and recently performed 'Montee' in collaboration with cellist Caroline Boersma: performances in US, Italy and France.

Kevin Crawford has trained with Roy Hart, Marita Gunther, Derek Rossignol, Robert Harvey, Lisa Mayer, Dorothy Hart and Viviane Young.

He speaks English, French and Italian.